Cyprus Immigration Lawyers helping you move to Cyprus and get Cyprus residency easily and stress-free.
Move to Cyprus without worrying about the complexities and risks of your immigration residency permit (including temporary or permanent residency and work permits).
Get advice on the right immigration permit for you, find Cyprus immigration appointments faster and get assistance in preparing your application for yellow slip, pink slip and permanent residency.
Get residency in Cyprus, permanent (Fast track or category F) and temporary (Cyprus yellow slip, Cyprus Pink Slip) safely and quickly with leading immigration lawyers in Paphos.
Most people moving to Cyprus do not know where to start, how to deal with the legal technicalities of their residency, how to deal with foreign authorities, bureaucratic procedures and how to avoid pitfalls in the process.
As such, the process may get overwhelming and worries about incorrect applications, insufficient documentation, not finding immigration appointments and the language barrier make the move to Cyprus difficult.
We help you get temporary and permanent residency in Cyprus, faster, smoothly and worry-free.
We provide legal services to people who want to immigrate to Cyprus, buy property in Cyprus and set-up their Cyprus companies.
1. Get advice on the right residency permit in Cyprus (yellow slip, pink slip, Category F, Fast track PR 6.2)
Looking for Cyprus residency for UK citizens? Or a residency permit from non-EU or EU countries? Are you a digital nomad looking to relocate to Cyprus or a businessman wishing to move your company to Cyprus?
We will let you know which residency permit is right and easier for you based on your requirements and what rights you get. We will explain the process and documents required and all costs from start to finish. This will allow you to have clarity and plan ahead for your next moves including if and how to be eligible for the Cyprus General Health System (GESY), whether and how to become a non-domiciled tax resident in Cyprus and how to set-up your business in Cyprus.
2. Review of documents, arrangement of appointment at immigration authority and opening bank account (before arrival)
You will be surprised how often people's residency applications in Cyprus get rejected for incorrect documentation and how troubling poor organisation and planning can be.
We will let you know what documents you need and review all documents you prepare in advance of your move to Cyprus and the appointment with the immigration authorities so that your application is 100% correct and you don't have to stress about it.
If a bank account is required, we can prepare this for you too before your arrival so that when you come to Cyprus, you simply sign and have your account activated within minutes. We will visit the bank with you too so that you don't worry about it.
When health insurance is required, we can also arrange this for you too.
3. Visiting the Cyprus Immigration Authorities with you on your appointment
When your appointment is due, we will go with you and lodge the immigration application at the Immigration Authorities. You will not have to worry about excessive delays and waiting in long lines, miscommunication with the authorities or bureaucratic procedures of public authorities in Cyprus.
Are you ready to move to Cyprus easily and stress-free? Contact us for a free consultation.
Speak to a lawyer today
Tell us how we can be of service and one of our team members will contact you.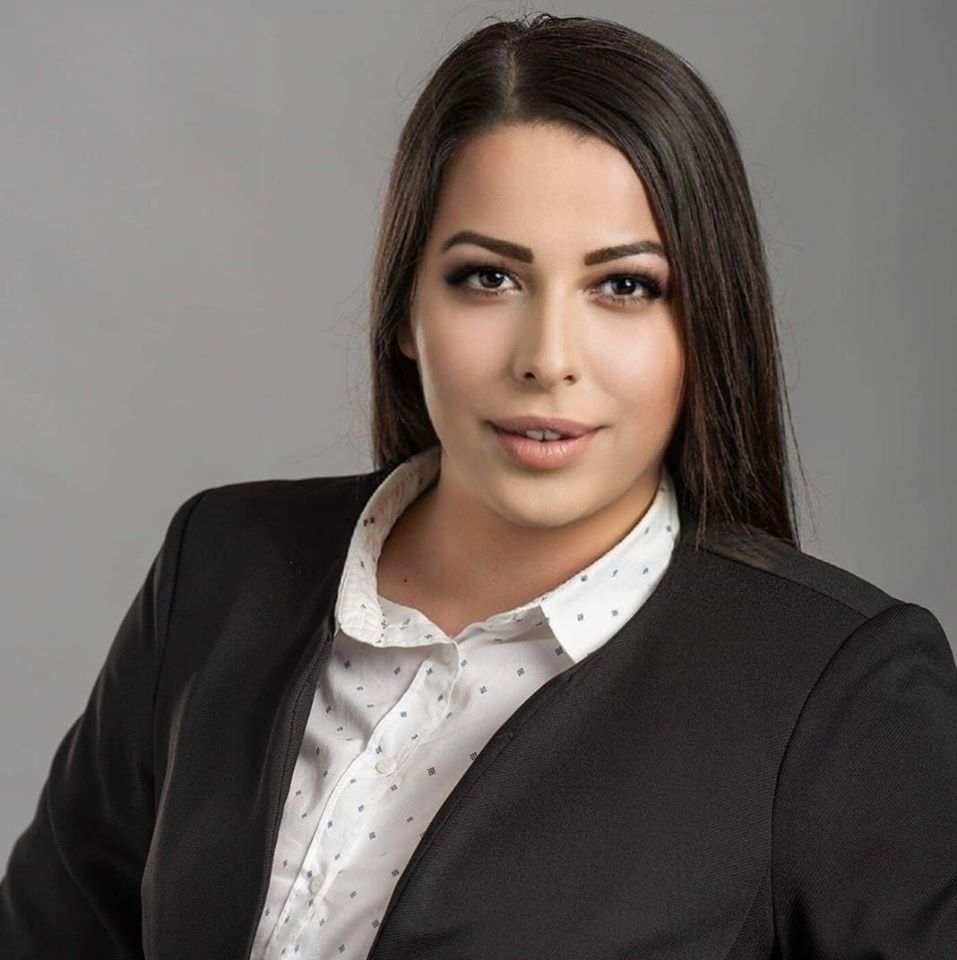 We believe that people moving to Cyprus benefit the entire community and we love making it easy for them to get Cyprus residency, buying their home and setting up their business.
Rafaela Dimitriadou – Associate
Why us
Easier and faster to get a residency permit in Cyprus
Avoid mistakes, stress and bureaucracy
Know what to expect and when
Relocation and business set-up support INCLUDED
Get correct advice and smooth execution
Fixed fees – no surprises
Guiding you through the Cypriot do's and don'ts
Process in a nutshell
You contact us for a free consultation. We answer your queries, explain your rights and the next steps.
We give you a quote – fixed fees no surprises
We guide you on what to prepare.
We review your documents, prepare your bank account opening, health insurance and everything else required.
We visit the bank with you to open your bank account
We visit the immigration authorities with you to file your residency permit
Temporary Residence Non – EU nationals (Pink slip in Cyprus)
Suitable for Israel nationals and UK nationals moving to Cyprus
1-2 years validity needing renewal
Can travel with the filing receipt before application approval
No right to work and no right to General Health System of Cyprus (GHS / GESY) unless if you are a pensioneer getting an S1 form from the UK or an analogous document.
Need to have a bank account in Cyprus with deposit of EUR10.000 for the applicant, EUR5.000 for the spouse and EUR5.000 for each child.
Permanent Residency in Cyprus (Fast Track)
Investment from €300.000 plus VAT in a new property in Cyprus
Clean Criminal Record
Right to the General Health System of Cyprus (GHS/ GESY) – No right to work in Cyprus
Approval in 3 – 4 months (can travel visa-free after approval) and PR card issued in 1 month after approval.
Suitable for UK citizens and non-EU citizens moving to Cyprus with their families.
Reach out to us for a complimentary consultation.